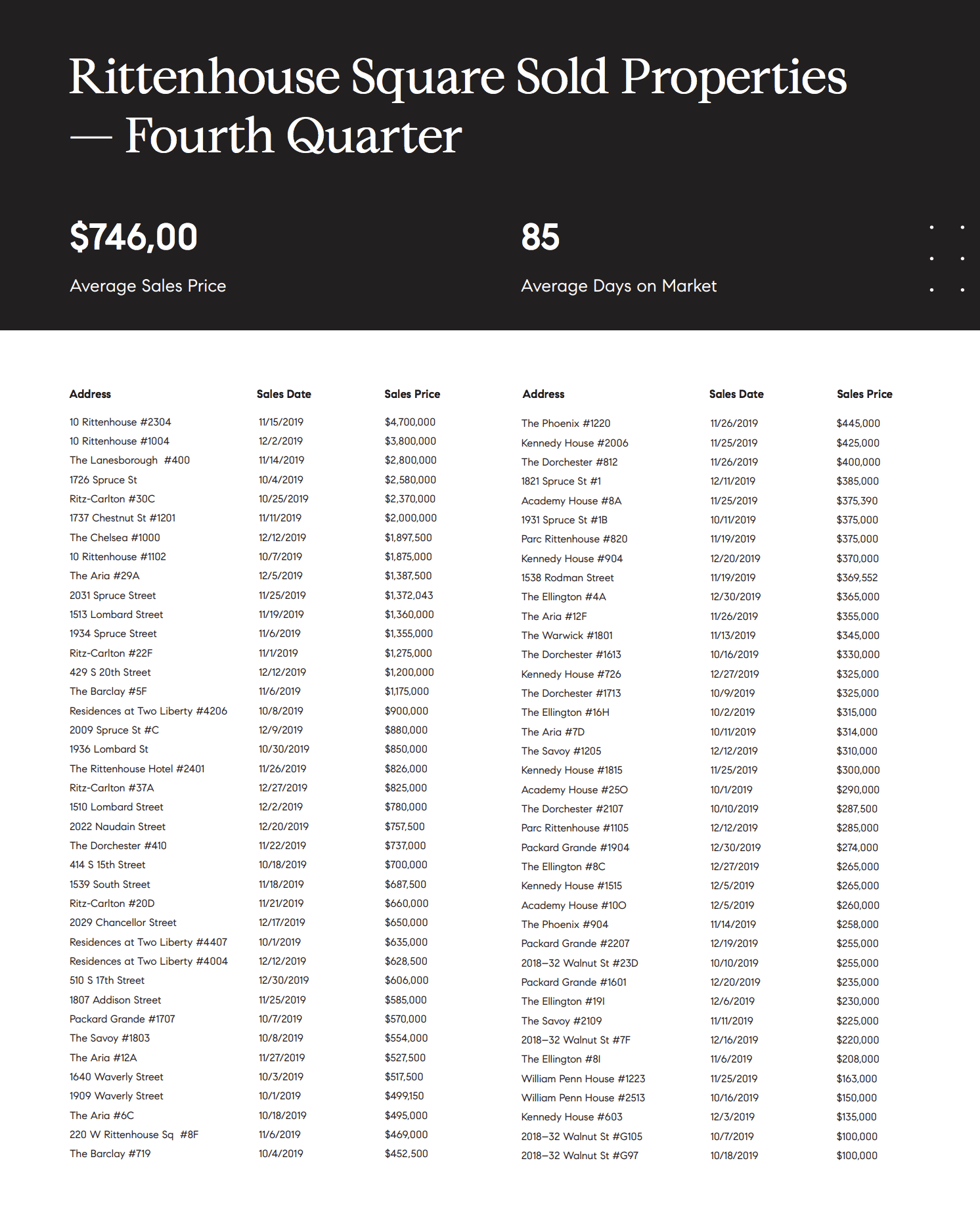 Happy New Year Neighbors!
The 4th quarter of 2019 in Rittenhouse Square ended on a high note with an increase in the average sales price and number of sales from the 3rd quarter, and a decrease in the days on market. The 1st quarter of 2019 held Rittenhouse Square's highest average sales price AND the highest number of properties sold, and with the recent market activity, Q1 of 2020 looks to start this year off strong as well. Consumer confidence spurred the strong finish to the year amid positive job reports and an increasing number of analysts agree that we should not be seeing any signs of recession until the end of 2020 at the earliest, with many experts pointing towards 2021.
We are already preparing for the spring market and starting to speak with seller clients about prepping their houses for sale. Our Compass Concierge program has been an enormous success factor for many of our 2019 clients. By Compass fronting the costs of listing prep-work such as staging, painting and decluttering, we have helped our "Concierge" clients sell their properties for an average of 9% higher with fewer days on market. We are excited to help even more clients in 2020 using this program! Reach out to us for more details on Compass Concierge and how it can help you list your home with less aggravation and sell for a higher dollar amount.