A question to all the sellers out there – Have you ever wondered why Compass real estate agents and brokers are so darned particular about the appearance of your property before we put it on the market? Well, we are – obsessively particular! And this a good thing. It goes far beyond just wanting your property to look spruced up and tidy for potential buyers. Our attention to detail in preparing your home for market has proven to attract more buyers quicker, and often net higher selling prices for our sellers.
As both a Compass agent and the principal designer of my interior design firm. I know instinctively what little changes can make a home look even more attractive to the broader buyer audience. I am frequently exploring options for staging, landscaping, painting, and decluttering. By keeping up with design trends in the market I am able to determine which changes should be made to your home.  
First impressions are paramount. Whether we realize it or not, when we visit a house or condo or property for the first time we make internal auto-assessments about the space within seconds. We can't help it! That's why it is so important to make that first impression count. My experience as an agent working with both potential buyers as well as homeowners preparing to place their homes on the market, combined with twenty plus years of interior design experience, I have seen my fair share of design blunders. That's why I have developed a list of helpful and simple Dos and Don'ts for my seller clients to help create that impressive first impression.
Do: Consider a New Paint Color
If you're considering painting the interior, or the exterior of your home, check with your agent first. A fresh coat of paint is important, but the color you choose is huge. It's critical to choose colors that appeal to the broadest group of buyers. You might think apricot pink is the perfect color for the master bedroom, but let's take a minute to review with you which colors are the most popular right now. By looking at the annual color trends we can appeal to a larger group of potential buyers and help sell your house faster. The color we end up selecting may not be as lovely as that apricot pink you adore, but do you really care if it helps find you a buyer faster?
Don't: Consider a New Wallpaper
If you're considering putting up a fun wallpaper somewhere in your home, think again. Wallpaper tends to be a very personal and subjective choice. What we might love in a wallpaper can cause someone else to become distracted or disinterested. My advice is to keep walls on the neutral side,
allowing room for buyer imagination on their own wallpaper aspirations.
Do: Add Some Green
Noticing that your yard is looking a little bland, let's add some life! Again, it's important to consult with your agent on which changes to make for two reasons. First, we can guide you on popular gardening trends in the market right now. Secondly, we should determine the level of investment you should make. You don't want to build the Garden of Eden if you only need to trim the hedges or plant a few new shrubs.
Don't: Overlook the Little Things
Changing light fixtures and updating hardware throughout the house may seem like a small, unnecessary modification but it can go a long way in improving a buyer's first impression of a room. Imagine the look of your kitchen with a sleek new faucet under an elegant light fixture. It's a small change that can make a simple room appear much more sophisticated. And happily, this doesn't have to be an expensive endeavor. There are plenty of upgraded options that won't break your budget.
Do: Cut the Clutter
Decluttering a home after years of living there can be nightmarish, but it's a drudgery that pays dividends. We don't want potential buyers wading in your collections of "stuff" and not really getting a good feel for the space your home offers. My advice is to call an expert. There are small companies that specialize in decluttering, editing and purging. Let a pro handle this daunting task, it'll be money well spent. We end up throwing out the majority of this "stuff" on moving day anyway, so get it out early. Taking care of this task on the front end makes your home more attractive to potential buyers, and makes your eventual moving day easier on you.
Don't: Keep Personal Items on Display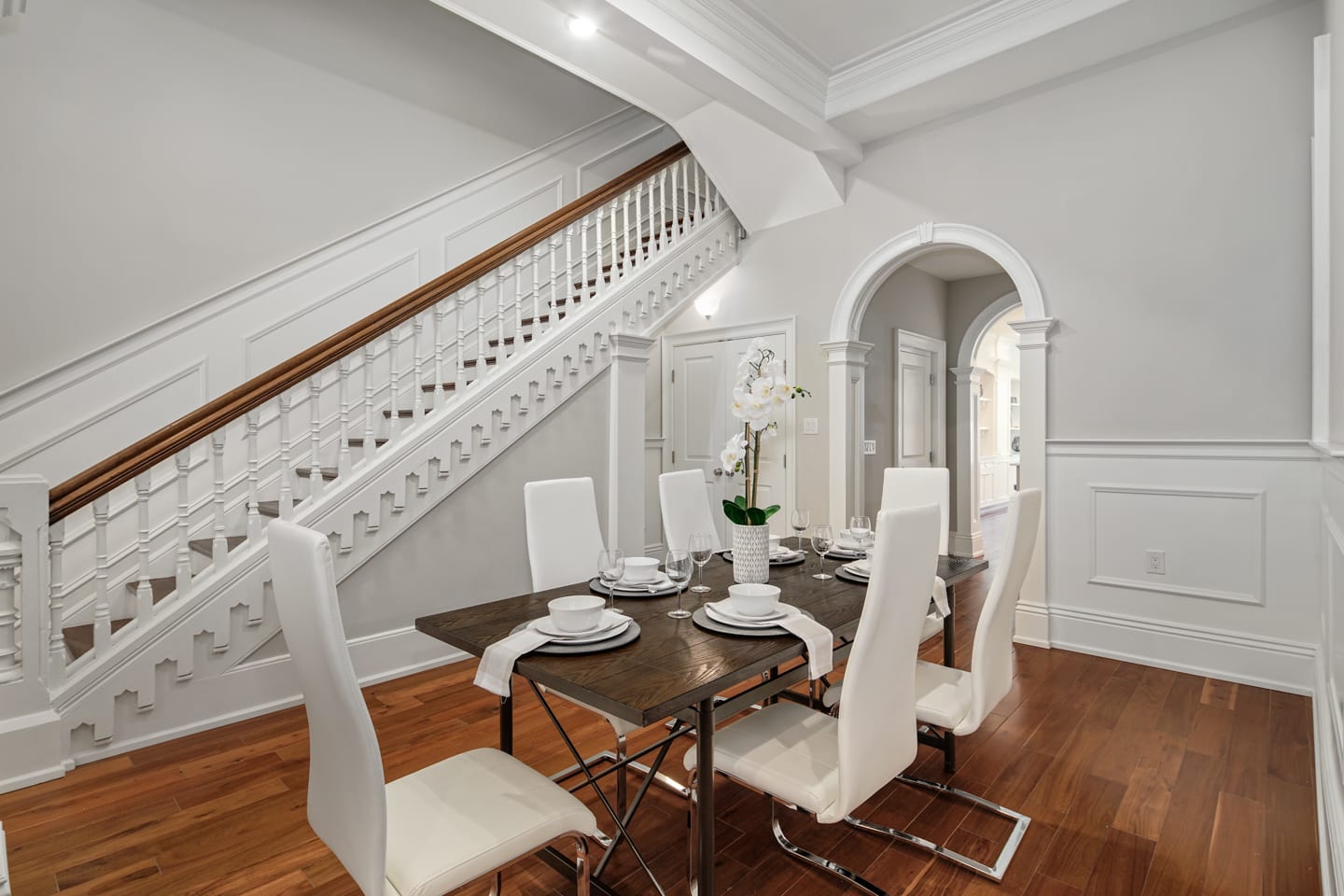 Depersonalizing your home is important. If a potential buyer comes to look at your home filled with lots of personal family photographs, some buyers feel a stronger sense of being in someone else's home making it difficult to imagine it becoming their home. That's the opposite of what we want. My advice is to pack up all those wonderful family photos (you'll be packing them all up soon anyway) and leave lots of room for a buyer to imagine all of their own personal mementos positioned around their future home. This depersonalizing, along with decluttering, goes along way to create a space where buyers can envision themselves living in your home. If there's too much of you still in there, some folks can't see past it.
Do: Keep it Pretty
After we give your home a little face lift and freshen up for market, please be sure to keep this same level of tidiness until your property is sold. I freely admit I don't keep my own home "show ready" 24/7. It's not an easy task, but when a potential buyer could walk in at any moment you've got to be ready to nail that first impression.
While small on their own making these changes can start to rack up the bill over time. What if your upfront costs were covered? We can help with that. The Compass Concierge Program is designed with sellers in mind. This program allows sellers to make the recommended cosmetic improvements to their home by covering the upfront costs, resulting in an improved first impression and increased market value for your home. We at Compass will guide you through the process by making recommendations, determining a personalized strategy for your home and work with you to source the perfect contractors to get the job done. Any improvements are paid at closing, free of interest or fees! A simple solution, virtually effortless for you and the potential for a higher return on investment? It sounds too good to be true, but really it comes back to that obsessively particular Compass attitude –  We want your home to reach its fullest potential and we'll do everything we can to help it get there.