On average, people make their first impressions within the first 7 seconds of meeting someone. This is no different when it comes to home buying. The littlest details – a dated lighting fixture, a rusty faucet, low-end appliances, generic tiles, a faded throw rug – can be the difference between under contract and under siege. Buyers today are living the Instagram world, and they expect all properties to look like the filtered fantasies they see on social media. This makes for a pretty tough sell. Transforming your home from years of living to cookie cutter clean is no simple task.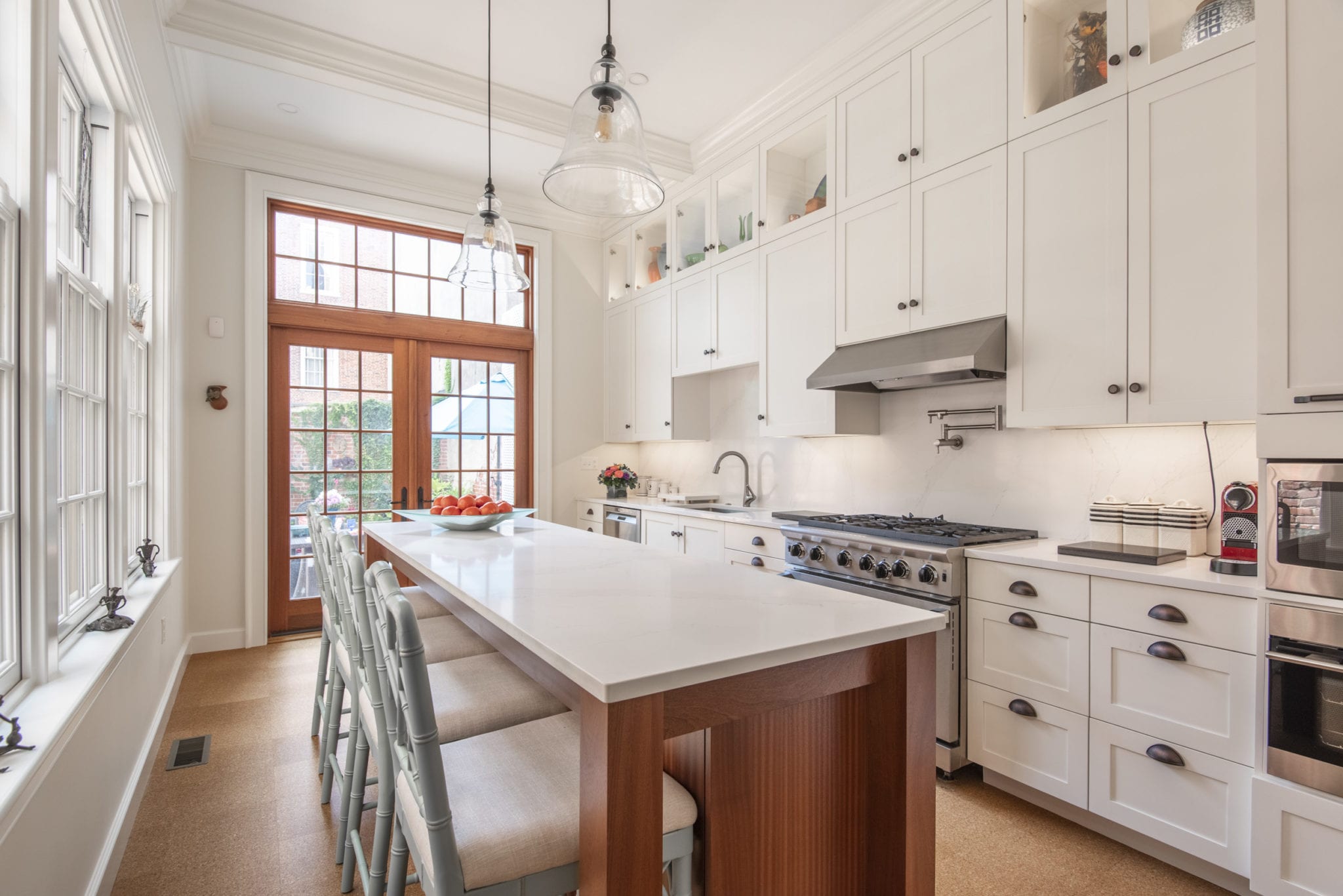 Luckily there is one area of your home that can add substantial value for reasonable costs – the kitchen.
Year after year if you ask any real estate agent, designer, or appraiser, the kitchen is the #1 spot to add value to your home. Thankfully, making improvements to your kitchen can be both simple and affordable. In fact, a minor kitchen remodel recoups 81% of its cost in added value on average, versus 53% for an upscale kitchen remodel, according to Remodeling magazine's 2018 Cost vs. Value Report. Additionally, 23% of sellers who completed select kitchen upgrades said that it helped them receive more offers resulting in a closed sale, again securing that even little changes can have a big impact on buyers.
So now you know you don't have to remodel the whole kitchen, which is a relief, but now you're unsure what to revamp and what to keep. After consulting with your realtor on the biggest pain points of the kitchen, determine your budget. From there you can decide how big of an upgrade you want to make. Here are a few ways to create the Pinterest illusion in your kitchen, from little fixes to the whole 9 yards.
Little Fixes
PAINT!
Paint is magic. You can change the whole feel of your kitchen with a simple coat of paint. Giving your walls a quick spruce on their color is great for a few reasons. First, assuming you haven't painted in a few years, your color palette might be a little outdated. Consult your agent, designer, or even Home Depot rep on the top colors this year, just keep in mind that neutrals are key. Fresh faced walls are also great for covering up any smudges or wear and tear your walls might have endured over the last few years.
Not ready to part with your wall color yet? Try painting the cabinets. Staining or painting your cabinets has big appeal too and it allows for a wide range of styles from sleek contemporary to rustic farmhouse.
Hip Hardware
Though small, the impact is huge. Walking into a kitchen with modern brass handles or a sleek industrial faucet versus a dated ceramic, wooden, or even silver can make your home feel newer. The most popular trends right now are brass and matte style hardware, with sleek, defined lines. Some areas to consider are lighting fixtures, handles and knobs, shelving, faucets and outlet covers. A modestly priced switch these items can be purchased fairly at Home Depot, Wayfair, or Amazon.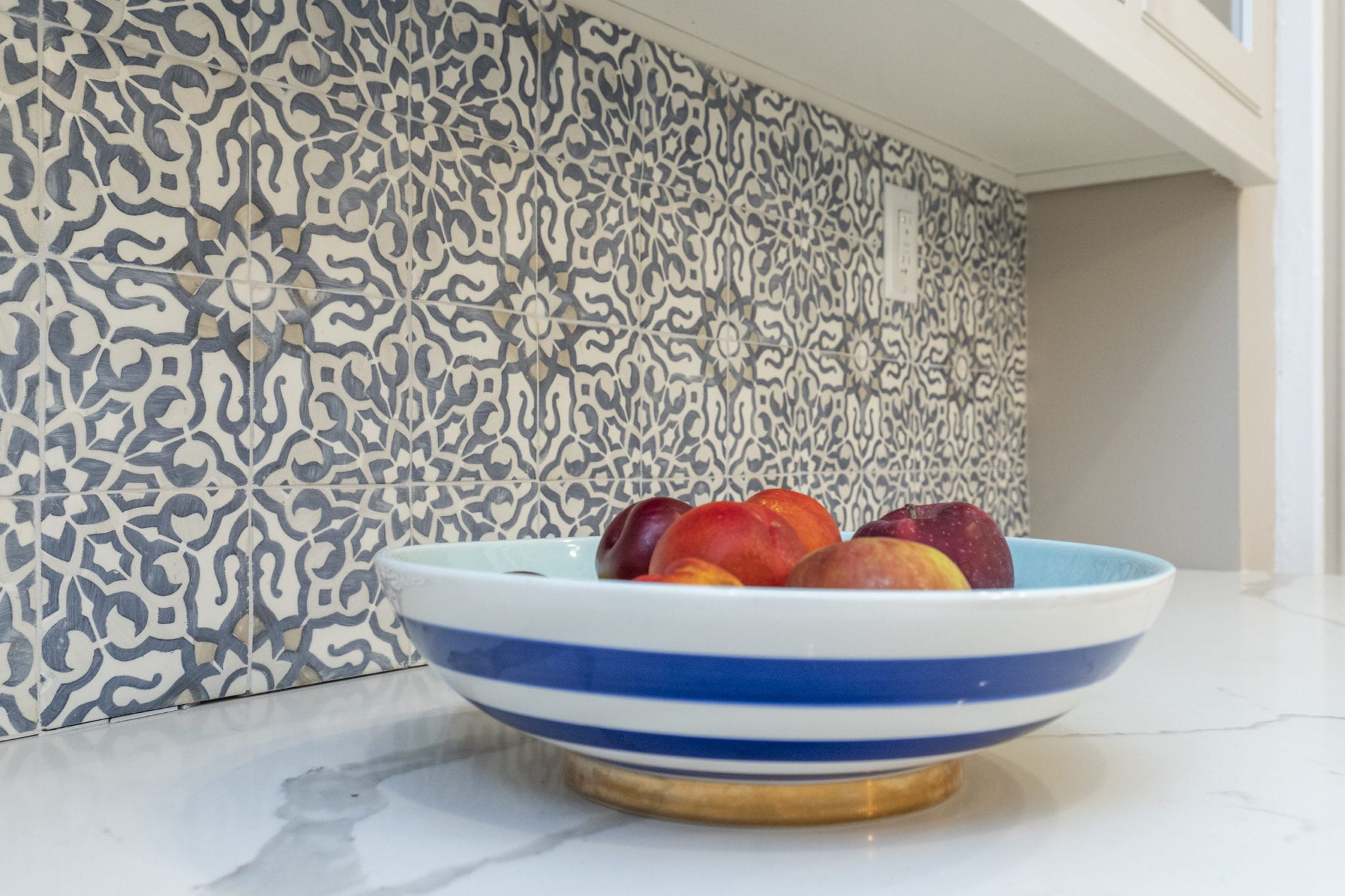 Tile Envy
Tiles surely tell the test of time, which is why it's so important to keep them up to date when selling. When choosing new tile, whether it's on the floor or the backsplash, there are plenty of trendy options to choose from. Perhaps the most popular is the retro subway tile. This will add a sleek look to any kitchen, especially if you pair it with that new hardware we mentioned earlier. Another popular option in the kitchen is a pop of pattern. From funky to vintage there are countless possibilities. By subtly incorporating these into an area of the backsplash or floor, it can make an impressive impact.
Let there be light
Seems so simple it's easy to overlook. The light source will be the one to reveal the true colors of your kitchen. In the kitchen a cool, bright light is preferred for visibility in contrast to a warm ambience you may look for in the living or dining area. To get that bright light look for bulbs that are about 4100K – 3000K. By switching out bulbs for these you can avoid creating a faded or yellowish cast. Another way to brighten up your space is adding under cabinet lighting. This small addition will not only lighten up the space but it can also highlight details in your countertops and backsplash that might otherwise go unnoticed.
The Whole 9 Yards
CounterTop it Off
Replacing your counters can be a costly feat, especially if you have a lot of surface area to cover. Granite and quartz are the big players here, which also come with big price tags, but a well worth it investment. Wooden butcher block counters are another, less costly option, and will help you nail any farmhouse kitchen fantasies you're trying.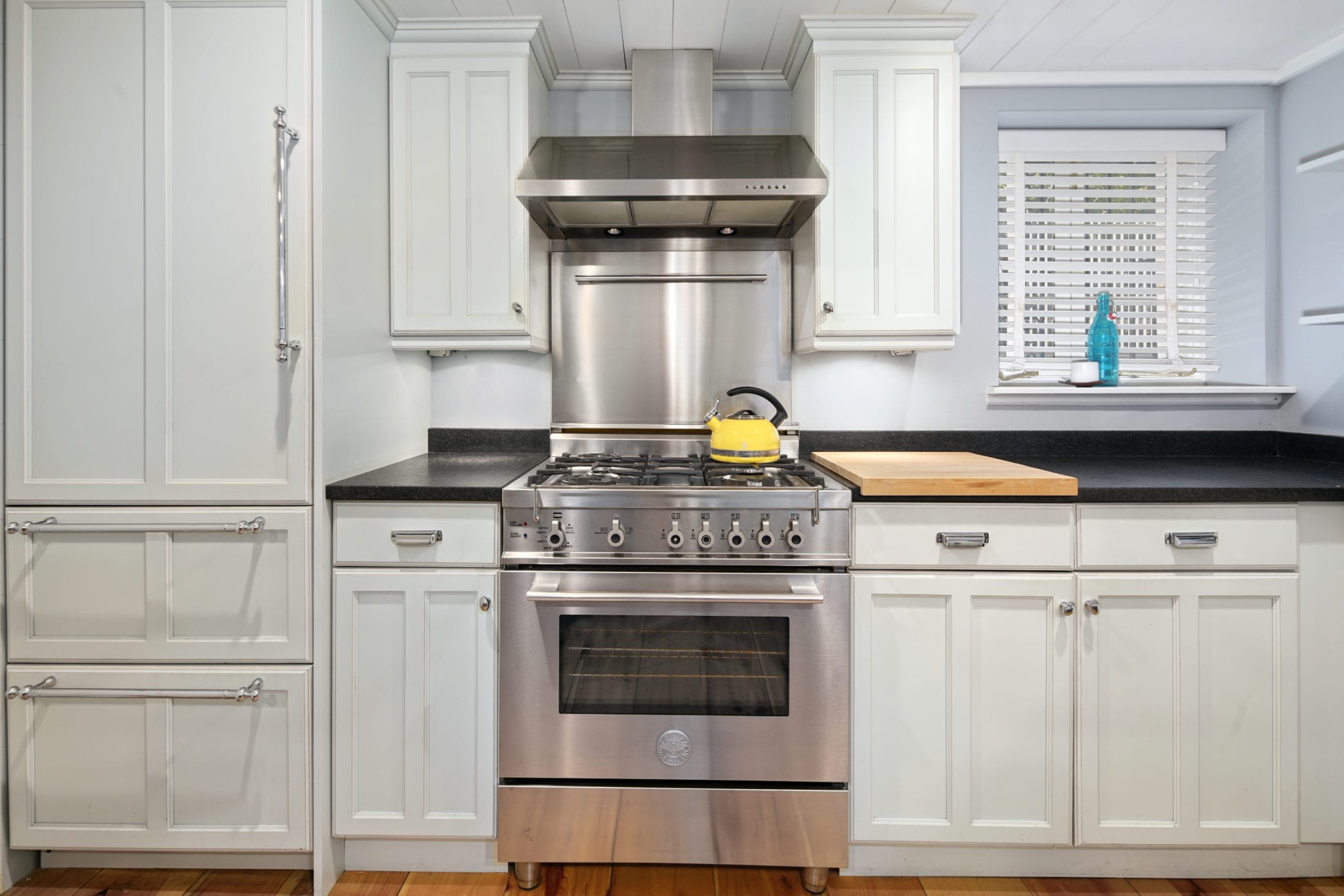 New Appliances
Switching out your appliances for updated or more premium options is an instant selling point. Stainless is still king so there are countless options available to you. If you're looking to add a more master-chef feel for your kitchen, premium brands like Thermador, Meile, Wolf, and Viking are sure to satisfy your buyers.
Cabinet Camouflage 
From custom built-ins like shelving and wine racks to hidden storage and appliances, cabinet design has come a long way. Among homeowners and buyers alike areas for ample storage like deep drawers and counter garages have made navigating the kitchen easier. Additionally, built-in or cabinet-fronted appliances as well as hidden areas for trash make for a more seamless look. If you're going to spring for new cabinetry, you'll want to get in on this trend.
Technology Takeover
It's no secret that tech and smart features are making their way into many areas of the home, the kitchen is no different. Adding tech features in instantly boosts the value of your home because buyers understand how technology can simplify their everyday tasks. A smart lighting system, no-touch faucets, or speaker system in the kitchen are just a few of the ways you can ride the tech train.
Feng Shui the Floor Plan
If you're ready to go all-in, a change in the floor plan could definitely help buyers see things differently. Open concept kitchens that flow seamlessly into the dining area are found in the majority of listings we see these days and for good reason. Serving as the focal point for many homes, a cooperative floor plan impacts the overall enjoyment of the space. If you have the space to do so knock down those walls, open it up, and create a smarter kitchen triangle.
In short, there's plenty of little or big ways to update your kitchen to boost resale value. On average homes with premium kitchen features sold for 30% or more above the asking price according to a Zillow market report. Additionally, 58% of buyers who purchased in the last 12 months said having their preferred style of kitchen was extremely or very important to their home-buying decision. Walking into a new, or at least updated, kitchen is what buyers want. They want to see move-in ready, adding ease and peace of mind of not having to put in the work themselves.
As always consult your agent about any remodeling or design plans you have. They will help you navigate the best options for your home's value and needs. If you're looking for a change but are short on cash our Compass Concierge program is a great way to fund your kitchen creations.

Sources:
Remodeling Magazine
National Association of Realtors
Zillow