The holidays are right around the corner! (Yes, we're just as shocked as you are). One of the biggest dreads heading into the season? Getting the house ready. Some of the thoughts swirling through your mind are undoubtedly centered around the work, the mess, and the time that all go into decking your halls. Rest assured, we've put together a few tips to maximize your space and minimize your efforts so the decorations remain festive, not frightful.
Wrap those Railings
When looking for a way to add some cheer, without taking up space the railings and mantels are a great place to start. Wrap railings in garland or lights. Cover your mantel in some holly leaves or faux snow. Utilizing these areas keeps your decorations off the floor so your normal square footage is not compromised. 
Deck the Walls
Another way to keep decos off the floor is to use the walls. Replace everyday wall art with festive prints. String lights from the moldings or drape mirrors in garland.  These small touches will brighten the room right up.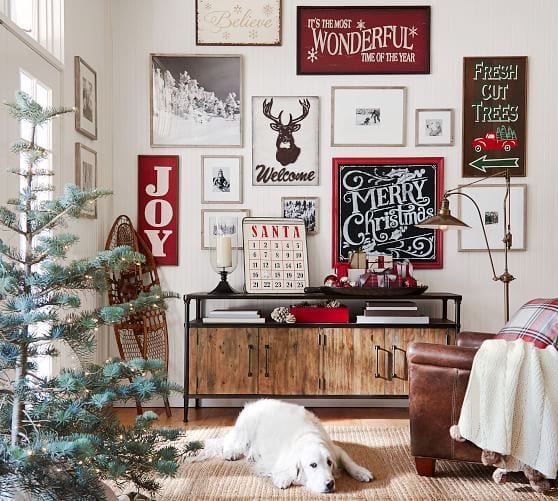 Window Wonderland
Don't underestimate the value of your windows. Hanging wreaths, adding candles, and even some faux snow adds a pop of cheer to your home that can be seen both inside and out – win, win!
Everyday to Holiday
The best way to maximize your space is to jazz up what you've already got. Swap out normal decor for festive figurines and frames. If you have a light fixture, add some garland or bows to it. Switch your throw pillows and area rugs with holiday alternatives. This is a simple way to dress up your home without compromising your everyday space.